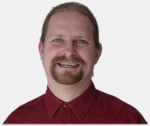 This is a personal blog.
My name is Olaf Schmidt-Wischhöfer, and I live in Bonn, Germany. I have a wife and a daughter.
Within the topic "freedom and inclusiveness", my areas of interest are:
Free Software, Creative Commons and free licenses in general
Accessibility and inclusiveness
Human rights and democracy
Global development of freedom and economic inclusiveness
Philosophy and Theology
Gender
I work in the secretariat of EADI, the main European professional body for Development Studies.
In addition to that, I participate in various other projects and initiatives that also relate to the interests mentioned above:
My address is: Clemensstr. 43 53225 Bonn, +49 228 68 88 68 5, ojschmidt@kde.org